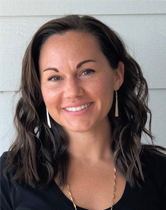 Phone : 252-305-9926
Fax : 888-781-7334
Email : kara@pirates-cove.com
Born in Rockville, Maryland, Kara considers herself blessed to have spent her winters and summers on the Outer Banks with her extended family. With long lineage to Lighthouse keepers, Charter boat fisherman, and duck decoy artists, Kara's family history on our island dates back to the 1800s. Kara has a background in Customer Service and Management. She earned her brokers license in March 2015 and has been a member of the Outer Banks Association of Realtors since 2012 as an Executive Assistant. With her attention-to-detail, extensive knowledge of the Outer Banks, and unsurpassed level of customer service, Kara is ready to make your dream of owning a home on the Outer Banks a reality.
"Kara's work ethic coupled with her sharp intellect make her an excellent broker.  I recruited her based on my first impression… and my instincts were dead-on; she excels because she works hard and works smart." – Elizabeth Cloninger, Team Leader
Kara was wonderful to work with and was very responsive to our needs and questions. She always had our best interests in mind. I would recommend her to anyone.
Mr & Mrs Weast – Chesapeake, VA
Kara listed my housed and had a deal in one day. She handled every detail of the transaction perfectly, closed the deal early, and the money was wired to my account by the end of the day.
Trey Irvine – Fort Lauderdale, Florida
"Kara distinguished herself to team leader, Elizabeth Cloninger, while working at OBAR and studying non-stop on her lunch breaks. 
Kara embraces the many outdoor activities offered by the Outer Banks.  She especially enjoys family outings which include camping on Ocracoke Island and paddleboarding with her husband and son.