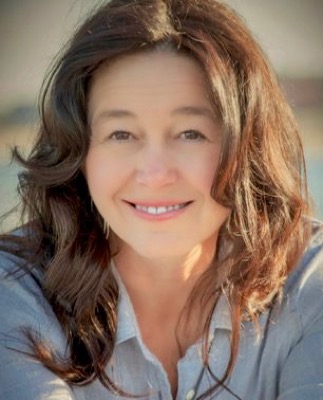 Phone : 252-256-0150
Fax : 888-781-7334
Email : tjohnson@pirates-cove.com
Tammy began buying properties at the ripe age of 22 and has continued to buy and sell real estate and manage her personal investment properties ever since. A lifelong resident of North Carolina, avid traveler, and beach lover, Tammy and her husband, Gale, spent 20 years making weekend and holiday commutes to the OBX before purchasing their first beach house in 2008. It wasn't long thereafter, that they decided to abandon the commute and make their stay a permanent one here in Nags Head. Now, when Tammy isn't making yet another impressive name for herself in the real estate industry, she relishes time spent with her family, reading, fishing and taming her pack of Basenjis.
"Working and living on the Outer Banks is a true pleasure."
– Tammy Johnson
"Tammy is the best! She really listens and goes above and beyond for her clients. If you are looking for an honest professional who has your best interest in mind, you need to call Tammy. We highly recommend using her for either Buying or Selling!!"
Lisa Holomb- Kilmarnock VA
"Tammy is amazing!!! She helped get both my father and me houses. Works with you for every step, and at no point did I feel pressured or taken advantage of. Very honest, accommodating, and has great knowledge of Currituck and Upper Dare."
Michael Speidel- Powells Point, NC
"Distinguished Career of Service"
What do Michael Jordan, Billy Graham and Tammy Johnson all have in common?  Certainly hard work, integrity, and dedication to service for starters.  But, if you guessed they were recipients of the Order of the Long Leaf Pine, one of the most prestigious honors awarded by the governor of North Carolina, you would be correct.  After retiring from a distinguished 30 year career working the judicial branch of NC state government and receiving this award for her expertise in legal matters involving property transactions and management of three successful programs , Tammy Johnson can now add newest member of The Gamiel Team to her already impressive resume.
Tammy Johnson is a true asset of The Gamiel Team. Our ever-expanding client base is served well by her integrity, work-ethic and negotiating skills coupled with her local knowledge of the Outer Banks.
– Elizabeth Cloninger, Team Leader.